EXPOSED: The Truth about Southtree /
Legacybox / Kodak Box Film Transfer Service
Southtree is a company located in Chattanooga, Tennessee that offers various digital transfer services including Film Transfer to DVD or Digital Files. Southtree also offers a service where they send you a box to ship back to them (Legacybox / Kodak Digitizing Box). While their websites are slick and the discounts and promo codes sound great – unfortunately, their customer reviews are not. Southtree / Legacybox / Kodak Digitizing Box are all the same. All work is done in their facility located in Chattanooga, Tennessee. Thus, if you're looking for Legacybox reviews or Kodak Digitizing Box reviews, look no further than the Southtree Reviews Yelp page. You will find pages and pages of 1 star reviews from families who were lured in to the fancy marketing and discount promo codes but were either very disappointed in the actual Southtree Film Transfer Quality / Legacybox Film Transfer Quality or simply never even got their precious home movies back. You will read countless stories, of how poor Southtree / Legacybox customer service is.
Read Marti C.'s review of Southtree on Yelp
We could copy and paste hundreds of these horror stories, but we will leave that for you to research. However, if you really want to see the worst of them check their yelp filtered section where typically 25-50% of most business reviews are hidden. However, somehow… someone has convinced Yelp to hide approximately 180% of Southtree's reviews (roughly 540 reviews / 55 pages) which appear to all be just about all 1 star. What would their average review rating be if you included these gems?
Southtree – Yelp Filtered Reviews
Southtree / Legacybox's reviews on the Better Business Bureau are not any better – read below
Legacybox has had both customers and former employees come forward about their experiences with the company mishandling, damaging, and/or losing numerous irreplaceable films. It has also been discovered that they duplicate customer reviews (changing only the customer's name) and display them throughout their multiple websites as "unique" reviews. Click here to check out the investigative article Inside Edition wrote on Legacybox.
Southtree and Legacybox cut corners every chance they get and offer notably low quality film transfers. Southtree claims that they transfer 4000 home movies per day? "Over four thousand home movies are preserved at our 38,000 square foot studio every day"  Clearly, this is a quantity over quality operation. While professional HD Film Transfer companies, like AV Workshop of Redwood City, thoroughly clean, prep and organize your film before it's transferred, Southtree / Legacybox does NOT even bother to clean your films before they transfer it. Furthermore, they do not transfer your film in the order you desire since that would take them longer to do.
Southtree uses a low quality film transfer process that allows them to focus on volume. They do not reveal their process or equipment but claim that it's "state of the art"? They do reveal the technical specs of their very low output resolution, however they do so in a way that makes the end result sound better than it is. Their film transfer to digital mp4 file is exported at 2.2 – 3 mb's but they say 2200-3000 kb/s to make it look like there's more data. AV Workshop exports their HD mp4 files at 50 mb's. That's right 50mb vs 3mb. So not only is their 640×480 Standard def 4×3 image built for an old tube TV but the data rate of the file is built for a screen the size of a smartphone.
Here at AV Workshop, we have had several customers bring in their media that was originally sent to Southtree / Legacybox / Kodak Digitizing Box. Often, we find that the media has been damaged in some way or, even worse, some of the media was lost. On top of that, the transfers were such poor quality that they were brought to us to be redone. One customer even sent her media to Legacybox only for them to claim they never got it – and they refused to refund her. Luckily, they eventually sent back her package so she could bring it to us to be digitized, but not everyone has been so fortunate with Legacybox. Don't risk losing or damaging your precious memories!
Luckily, there is a better way! Audio Video Workshop specializes in HD frame by frame film scanning. Take a look at the comparison chart below and see how Legacybox / Southtree / Kodak Digitizing Box film transfer lines up against a Professional Film Transfer Service like Audio Video Workshop.
Film Transfer Comparison Chart
Southtree / Legacybox vs. AV Workshop
How Do We Compare to Southtree / Legacy Box

Film Transfer Resolution

Film Cleaning

Frame Rate

Data Rate (compression)

Films in Order

Color Correction Avail.

Brightness / Contrast Improvement Avail.

Sound Film

Film Transfer Method

Output Options

FREE Shipping

Media Lost

Average Yelp Review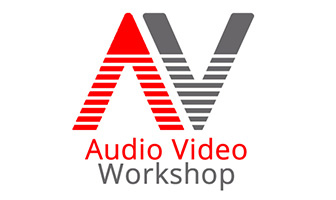 HD 1920x1080p

YES

Exact – 16, 18, or 24fps (same as original)

50 mb/sec MAX

YES - In order requested or by date

YES - Scene by Scene

YES - Scene by Scene

YES

HD RetroScan Universal With Upgraded 2K Lens (sprocketless / Frame by Frame)

HD 1080p mp4 (50mb/s), Bluray, DVD, HD Tiffs

YES (orders over $175)

0

5 Star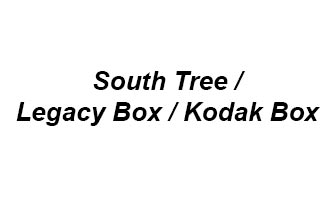 640 x 480

NO

17 fps

3 mb/s

NO

NO

NO

NO

State of the Art???

low res 480 mp4 (3 mb/s), DVD

NO

Hundreds

1 - 2 Stars
AV Workshop's Film Transfer Process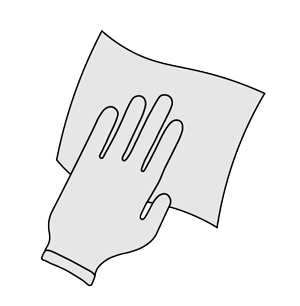 1. Organize, Clean, Repair

We clean the film, repair splices, and replace leader if needed.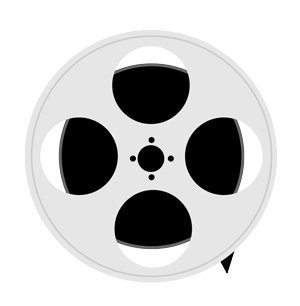 2. HD Frame-By-Frame Scan

We scan each reel frame-by-frame in high definition using our RetroScan Universal Mach-1 Film Scanners.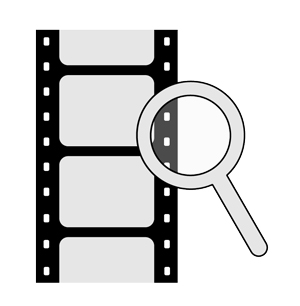 3. Adjust Frame Rate

We assess the motion of each reel and adjust the frame rate to match the original.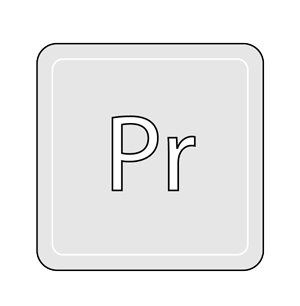 4. Edit / Enhance

We digitally attach the reels in the same order they were labeled and scanned. With our Enhanced option, this is when we adjust the color, brightness / contrast, and saturation of each scene.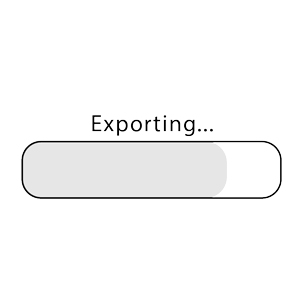 5. High Definition Export

We export for every two hours of film. For mp4 files, we use the H.264 Codec (1920 x 1080p 50 mb/s).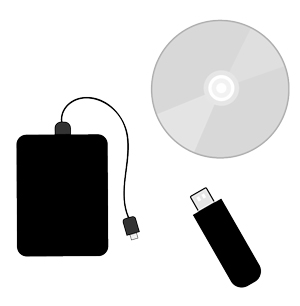 6. Output

For mp4 Files, you will receive your files on either a flash drive or hard drive. For DVDs, you will receive a disc per every two hours of film.
At AV Workshop we convert each reel of film frame by frame. After we clean and repair your home movies (at no extra cost), we take the time to adjust the focus and exposure scene by scene during the scanning process – giving each reel its best possible end result!
Frame by frame scanning means your transfers are 100% flicker free, crystal clear and razor sharp from corner to corner. Our equipment uses a sprocketless drive to assure no film damage to your priceless memories.
In addition to frame by frame film scanning, our Enhanced Film Transfer includes scene by scene color correction as well as brightness and contrast improvement. A technician will analyze your film (which is now digital) and balance the colors scene by scene. As a result, your memories will look better than ever and be there for generations to come!
Check Out More of AV Workshop's Film Transfer Services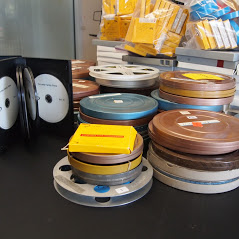 Overwhelmed? AV Can Help You Organize Your Home Movies
Customers always ask us about using, renting, or even buying a film viewer or projector to see their films before they have them transferred. But using old projectors might destroy your films! AV Workshop has an easier digital solution. We offer the unique option to view and organize your family's precious memories with a Reference DVD / Digital File – where each reel is labeled. This way, you can find out what is on each reel and organize them accordingly for your Film Transfer.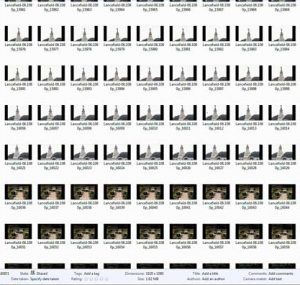 Capture Every Moment of Your Home Movies with an Image Sequence
Preserve every frame of your old family films by having them scanned in HD and exported to a JPEG or TIFF numbered image sequence! AV Workshop can create JPEG or TIFF numbered image sequences from your Family Films. A numbered image sequence is a collection of every single frame of your film. HD Film transfer to a JPEG or TIFF numbered image sequences offers you several ways to work with your films. You can print any frame of your film.
Do you have Film Reels, Videotapes, or other media you would like Converted to Digital?
Check out our Film Transfer page for pricing and options
Click here to view all our services
Audio Video Workshop
650-369-4366
mail@av-workshop.com
703 Woodside Road, #8
Redwood City, CA 94061