Enjoy every Moment of your Films with an Image Sequence

Preserve every frame of your old family films by having them scanned in HD and Export to a JPEG or TIFF numbered image sequence!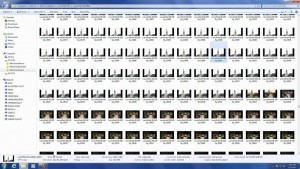 AV Workshop can create JPEG or TIFF numbered image sequences from your Family Films. A numbered image sequence is a collection of every single frame of your film. Since we use High Definition Film Scanners which keep your film frames progressive, we can output it that way. HD Film transfer to a JPEG or TIFF numbered image sequences offers several ways in which you can work with your films. You can print any frame of your film. Since film can run at 16fps, 18fps or even 24 frames per second, you will have a lot of cool shots to choose from. Furthermore, since we scan at 1920 x 1080p HD, these frames will look amazing! For printing we recommend TIFFs as they are lossless.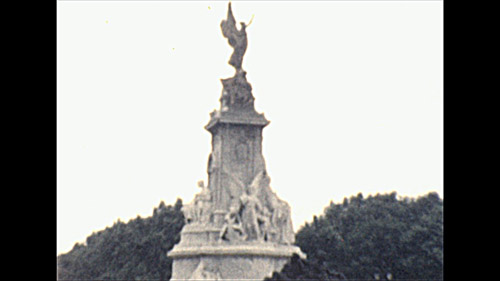 Another cool option is importing these numbered image sequences into a non-linear editing application and editing. With most video editing applications like Adobe Premiere, etc… you can import a numbered image sequence. Even though a numbered image sequence folder may have 10,000 unique files (from every frame of your film reel), it will actually import as 1 file. This file can then be edited to include speed change, color correction, add music, etc…and then you can export the project to bluray, dvd, youtube, etc…
Choosing a file type depends on what you wish to do with your film frames. If you want to share lots of photos with loved ones and friends, then JPEGs are probably the best way to go. JPEGs are a smaller file type making them easier to electronically share and they are very compatible with every photo sharing website out there. However, if you want to print, resize, or edit your images then a TIFF numbered image sequence is the way to go. With very minor edits JPEG should be fine, but JPEGs are a "lossy compression" file type, which means that data is lost during the process. The amount of data loss depends on how much the picture is edited / compressed (especially when resizing). TIFFS are ideal for printing and editing because they are uncompressed. However, they are much larger files than JPEGs, making them difficult to share and store. Choosing a file type for an image sequence depends on what you plan to do with your film frames. Below is a chart to give you a better idea of TIFFs vs JPEGs; how much space you will need on your hard drive, etc…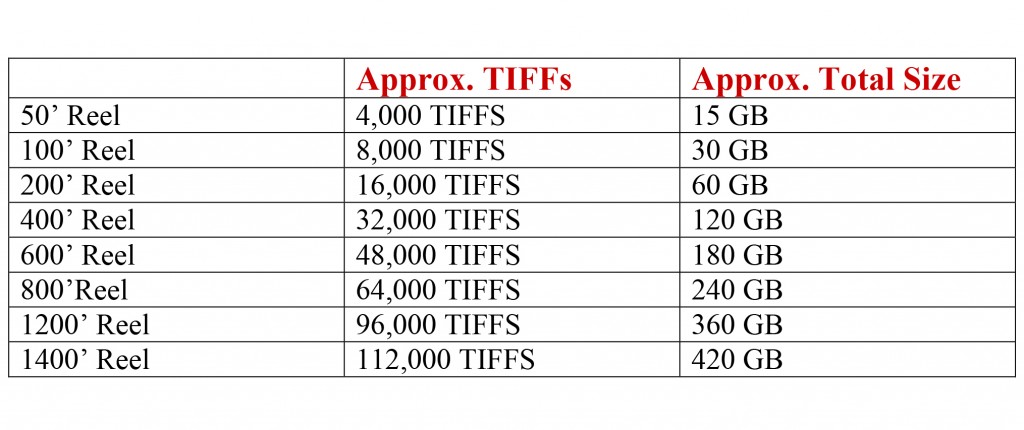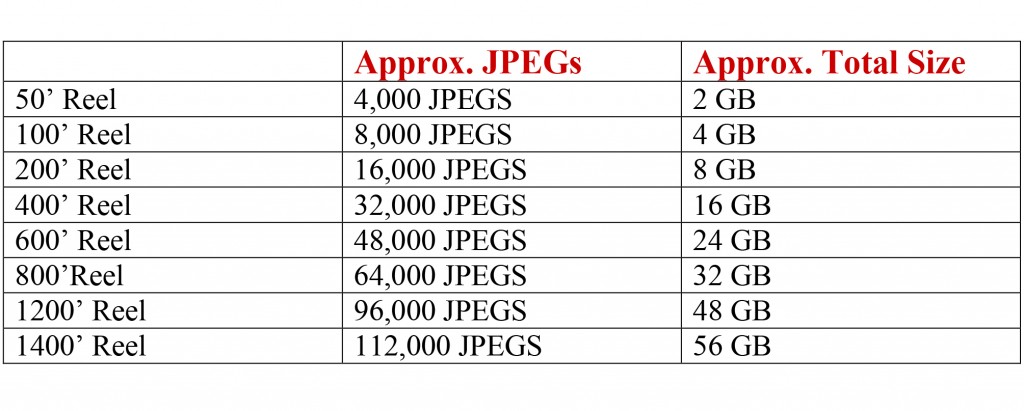 *Data based on Super 8 film reel.
Amount of JPEGs and TIFFs and the total size of the files will increase with 8mm and 16mm.
AV Workshop is located in Redwood City of the San Francisco Bay Area. We have been in business for 30+ years transferring and scanning media. When you want it done right the first time at a local small business you can trust, bring it to AV Workshop!
Audio Video Workshop
650-369-4366
https://av-workshop.com/film-transfer-to-dvd-or-bluray/