8mm Film Transfer to DVD, Bluray or HD Digital mp4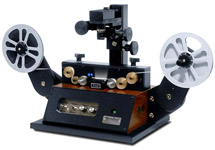 FACT: Half of all 8mm movies made before 1950 are gone!
Don't let this happen to your 8mm movies –
Let Us Transfer Your Precious Memories to DVD or Bluray!
Audio Video Workshop now offers full Frame-by-Frame High Definition Film Scanning. We can transfer your 8mm film to DVD, Super8 to DVD and 16mm film to DVD, Bluray or a high definition video file on a hard drive for editing and archiving. Our film transfers are done in house with the New RetroScan Universal HD Scanner and the Sniper-HD Pro Telecine Scanning System. Every regular 8mm frame of your film is individually scanned directly with an HD camera using a CMOS sensor and 3 million pixels! The enlarged gate on the scanners give us access to 100% of the film frame. Using a super bright and cool LED light source, we are able to provide rich vibrant colors with zero hot spot and no chance of burning your film.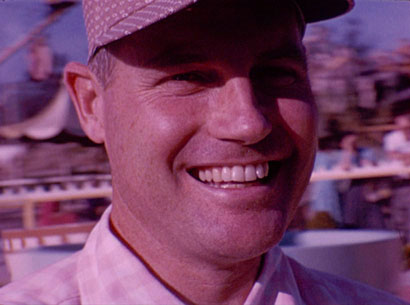 Standard HD Film Transfer

Starting at

$19

per reel

Today Only $17.10

Film Cleaned & Repaired

Films Cleaned, Repaired w New splices & Leader

Frame-by-Frame HD Film Scanning

HD Film Scanning – Progressive (non-interlaced)

HD 1920 x 1080p 16x9 Wide Screen

Enlarged Gate Full Frame Capture 16x9 Wide Screen

Bright LED Light Source

Super bright and Cool LED Light Source – Enhanced Clarity – No Hot Spot

Avail. on Bluray, HD Digital File or DVD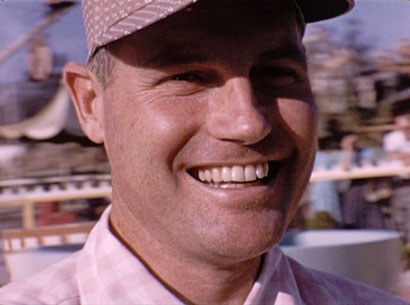 Enhanced HD Film Transfer

Starting at

$24

per reel

Today Only $21.60

Film Cleaned & Repaired

Films Cleaned, Repaired w New splices & Leader

Frame-by-Frame HD Film Scanning

HD Film Scanning – Progressive (non-interlaced)

HD 1920 x 1080p 16x9 Wide Screen

Enlarged Gate Full Frame Capture 16x9 Wide Screen

Bright LED Light Source

Super bright and Cool LED Light Source – Enhanced Clarity – No Hot Spot

Avail. on Bluray, HD Digital File or DVD

Color Correction (Scene by Scene)

Scene by Scene Color Correction in Post Production

Brightness Improvement Scene by Scene

Scene by Scene Brightness & Contrast Improvement in Post Production
Video Sample of our Standard vs Enhanced Film Transfer
HD Film Transfer Pricing - 8mm
Standard (per reel)

Enhanced (per reel)

3"

$19
$24
5"
$76

$96

6"

$114
$144
7"
$152

$192

Larger Reels are charged at .38 (standard) or .48 (enhanced) per foot
Output Options (not included in transfer)
DVD master

$35 (up to 2hrs)
additional DVD copies

$10 each

HD

HD Bluray Master
$75 (up to 2hrs)

additional Bluray copies

$25 each

HD File mp4 (PC or MAC)

$75 (up to 2hr)

sound

.10 per foot
titles

$7 each

Min. fee

$49
8mm HD Film Transfer Samples by AV Workshop
AV Workshop Vs. Costco (Yes Video) Film Transfer
Need Help Organizing your 8mm Home Movies?
Let AV Workshop Create a Reference DVD so you can View and Organize your Family Films (Risk-Free) Today!
Many of our customers are overwhelmed by having their family's 8mm  films transferred because they're unsure what is on them and / or do not know the order of them. Customers always ask us about using, renting, or even buying a film viewer or projector to see their films before they have them transferred.
AV Workshop has an easier digital solution. We offer the unique option to view and organize your family's precious memories with a Reference DVD where each 8mm reel is a unique chapter on the disc. To learn more about this process Click Here.
Our process continued:
Frame by frame 8mm film scanning means your transfers are 100% flicker free, crystal clear and razor sharp from edge to edge. Our HD equipment uses a sprocket less drive to assure no film damage to your priceless memories.
In addition to frame-by-frame film scanning, our Enhanced film transfer includes scene by scene color correction as well as brightness and contrast improvement. Since almost all 8mm film will shift in color over time, your film will benefit from the use of our sophisticated digital tools such as our digital vector scope. A technician will analyze your film (which is now digital) and balance the colors scene by scene. For example, if you had an indoor scene that ended where an outdoor scene began, we would color correct them independently. Moreover, we can enhance the clarity of your film by adjusting the brightness and contrast to improve exposure problems where the film may be too dark or too bright; as a result, your memories will look better than ever and be there for generations to come!
FREE Additional Benefits
Free background music of your choice
Free editing of unexposed sections
Free film repair / Free splicing
Free titles (1 per 400 feet)
Free film leader (if needed)
Free cleaning and lubrication
Reel

Feet

8mm

Super 8

16mm

Approx  RunTime

3″

50ft

4 min

3 min

2 min

5″

200ft

15 min

13 min

8 min

6″

300ft

22 min

20 min

11 min

7″

400ft

30 min

27 min

15 min

8″

600ft

45 min

40 min

23 min

10″

800ft

60 min

53 min

30 min

12″

1200ft

1:30:00

1:20:00

45 min

14″

1400ft

1:45:00

1:30:00

57 min
How many feet of 8mm film can fit on a DVD? We can fit up to approx 1600′ of 16mm film on to 1 DVD or Bluray which is approx 2 hours (depending on the speed at which is was shot).
Am I charged for blank films? If a reel is black, we can identify that before we clean and prepare it for transfer. Thus, that reel will not be transferred and you will not be charged.
I do not know what's on my films. Do you rent film projectors or film viewers? No sorry we do not rent equipment nor do we recommend watching your films on projectors or views as they may burn or wear out the sprocket holes since most film is brittle now. However, if you know you want the film transferred but just don't know the order they go in. AV Workshop can prebuild a DVD where each film reel is its own unique chapter (reference DVD) for you to preview and take notes. Once you know the correct order, we will then rebuild the DVD, Bluray, etc… The extra cost for the reference DVD service is $100 for up to 2hrs of film. Please take a look at the page linked here for more details.
There are a lot of reels, can you show them to me so I know which ones I want to have transferred? No sorry, we do not run anything through our HD film scanners that hasn't been thoroughly cleaned, prepped, and lubricated. Most films need to have leaders re-spliced and other splices repaired. As a result, we perform a lot of hands-on physical work to your films to ensure they will look their best when transferred.
Do you transfer sound film? Yes we do. If your Super 8 film has magnetic sound or your 16mm film has an optical track, we will transfer it with your film. Sound film is very rare and we take extra care that we get the best transfer of your sound film as possible. To transfer sound, we charge an extra .10 per foot. After your sound film is transferred, we make sure it is in sync with your film and we perform level optimization and noise reduction to it.
Do I get my 8mm films back when you are done converting them to digital? Yes, your film will be cleaned, repaired, lubricated and given back to you with your DVD, Bluray or HD video file.
How much space do I need on my flash drive or external hard drive for my films? 1 hour of footage will be approximately 20 GB and 2 hours will be approximately 40 GB. Please be conscious of the amount of space you have on your hard drive.
If I ordered a JPEG or TIFF numbered image sequence, how much space do I need for my flash drive or external hard drive? click here for details
AV Workshop is conveniently located on Woodside Rd. in Redwood City of the San Francisco Bay Area
We accept walk-ins as well as shipments. All online orders over $300 qualify for FREE round trip shipping! To learn more Click Here.
You can get an Estimate or Order online by clicking Get Started above.
Note: If you prefer to speak with someone in person, call us during store hours at 650-369-4366
Store Hours:
Mon. thru Fri. 10am – 6pm (closed 1-2pm lunch) / Saturday 1pm – 4pm
No appointment needed.