CD DUPLICATION / CD COPY

Audio Video Workshop specializes in Short Run, quick turn CD Duplication. Whether you need one CD copy or one thousand CD duplicates, our turn time is very quick. We use the very best and most costly CD media. Thus, you can be assured that your CDs will be as compatible and reliable as possible. We print directly on disc in full color, not on a paper label (paper labels tend to throw off the balance of a CD at high RPMs. Our CD Duplication equipment utilizes the latest ink-jet technology providing you with up to 4800 dpi (6 color) to ensure your CDs will have vibrancy and clarity. In addition to CD Duplication, we provide CD Replication for CD Duplication orders greater than 1000 CD copies.
With our expanded line of CD packaging options, your CD's can now be packaged in a both standard jewel and slim jewel cases with inserts, digipaks, wallets,  jackets and poly boxes. Unlike most companies, we do not charge any setup fees and there are no hidden fees.
Please select one of our pre-built CD Duplication packages or customize your order with the Fast Free Quote Tool below. Please use the appropriate CD artwork template in the templates section. We quality control every disc to ensure each CD is an exact copy of your original. We also offer DVD Duplication as well as DVD replication. Recently, we expanded our CD duplication services so that we can duplicate thousands of CDs per day!
SHORT RUN – QUICK TURN – CD DUPLICATION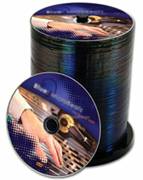 Audio Video Workshop can handle all of your CD Duplication needs. No job is too large or small. We have expanded our packaging line to include digipaks, printed wallets, jackets and many other options. Please use our FAST FREE QUOTE TOOL to customize your order.
Quick Turn
Price Competitive
Full Line of Packaging
High Quality Duplication and Print

CDs in Slim Jewel Cases


100 CD Copies for $350

CDs in BULK


100 CD Copies for $295


CDs in Jewel Cases


100 CD Copies for $450

CDs in Digipaks


100 CD Copies for $695


CDs in Jackets


100 CD Copies for $495


CDs in Wallets


100 CD Copies for $525

CDs in Paper Sleeves


100 CD Copies for $325
AV Workshop is conveniently located on Woodside Rd. in Redwood City of the San Francisco Bay Area
We accept walk-ins as well as shipments. All online orders over $200 qualify for FREE round trip shipping! To learn more Click Here.
You can get an Estimate or Order online by clicking on any service page above.
Note: If you prefer to speak with someone in person, call us during store hours at 650-369-4366
New Store Hours:
Tue. thru Fri. 11am - 6pm
Sat. 10am - 1pm