Scott
Owner / Operator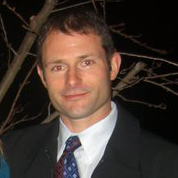 Scott graduated from SFSU with a B.A. in Broadcast & Electronic Communications in 2001 and immediately started running Audio Video Workshop (formerly known as Euro Video). Scott expanded the existing video transfer services to include Video Production, Video Editing as well as CD & DVD Duplication and HD Film Scanning. While Scott's focus in college was Digital Video Editing with an emphasis on 2D/3D Animation, Scott has built this business based on the needs of the community.  Scott thoroughly enjoys the personal experience of preserving people's past. Whether it's archiving hundreds of oral interviews for the Center of Holocaust Survivors or digitizing someone's personal home video, Scott says that AV Workshop's services are for everyone! When Scott is not in the shop, he can be found on the baseball field coaching his son's tournament baseball team Pacifica Reflex or on the mat training in Shotokan Karate.
Favorite Athlete: Frank Brennan
Rita
Office Manager and Bookkeeper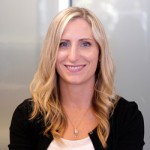 Rita is a 1999 graduate from San Jose State University with a major in Radio Television and Film and a minor in French. In 2001 she began helping her husband, Scott, to run Audio Video Workshop. Her favorite part of working at AV Workshop is talking to customers and learning about their family history and the contents of their films, tapes, and pictures. She also enjoys running and gardening, as well as taking care of her three children.
Favorite Movie: Braveheart
Myka
Audio Video Technician

Quite possibly the busiest member of the group, Myka is in charge of digitizing and editing video, VHS, Mini DV, hi-8, audio cassettes, and so much more. Starting in February 2015 Myka knows the ins and outs of the majority of tasks at Audio Video Workshop. Her skills and hard work can be attributed to her B.A in BECA (Broadcast Electronic Communications Arts) and her Associates in Fine Arts from San Francisco State University. When she is not multi tasking at work she is either working as a freelance director/cinematographer, or learning how to cook something new.
Favorite Movie: Garden State
Diana
Film Technician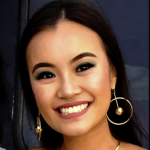 Diana is AV Workshop's whiz film technician. Nicknamed "the Machine", Diana is known to be precise and efficient. You can rely on Diana to have your precious memories digitized perfectly and quickly. Diana graduated from UC Santa Cruz with a BA in film studies and is hoping to become a film editor in Hollywood. She enjoys cooking and playing the bass in her free time.
Favorite Movie: Spirited Away
Christina
Christina is the newest member to the AV Workshop team and her job is primarily scanning photos, slides, and negatives. Some may say she's 'scan-tastic'! Christina is currently finishing up her last year at SFSU as a Broadcast Electronic Communications Arts major. In her free time, Christina enjoys doing anything outdoors.
Favorite Movie: Zodiac