AV Workshop's HD Upres Video Transfer Add On
Learn More About our HD Upres Option
You may have noticed that when you watch old videotapes, they often have a flickering, blurry appearance. This is because video was originally made for old 4×3 interlaced tube TVs. Interlaced refers to the method in which the picture is created on the screen. Rather than film, which was composed of several full frames, interlaced displays alternated between two incomplete images. These partial images were made up of two sets of horizontal lines known as even and odd fields.
However, with interlaced displays, these two fields quickly alternating means that you can often see some blurriness and uneven edges where the fields don't perfectly align. This becomes even more pronounced when we view interlaced video on the large screens we are used to today.
Now, we view and make videos in the progressive form, which means there is a full frame per second. Therefore, the picture is clear and does not have the flickering and blurriness that can be seen on interlaced videos.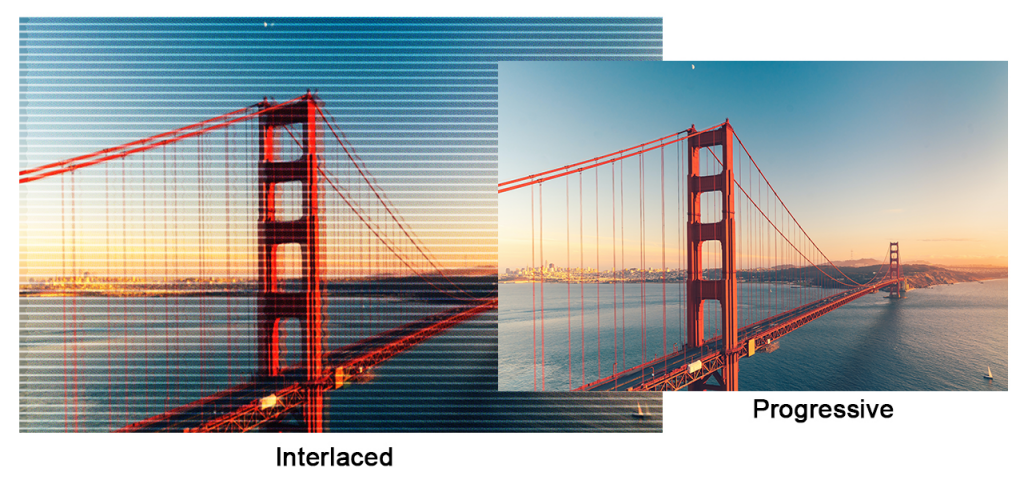 While we can't create a higher resolution out of what was originally taped, our HD Upres option gives us the ability to make your home movies progressive at 60p. In other words, we can separate each even and odd field into a full 60 frames per second. 60p helps reduce the jagged edges, smooth the motion, and overall makes your home movies more compatible with our modern day computer and TV screens. This way, we can give you the best possible result for your video transfer.
In addition, HD 720 60p is a standard resolution so you can play, edit, and share your files almost anywhere!
Do you have Videotapes you would like Converted to HD mp4 files?
Check out  our Video to Digital mp4 page for options and pricing.
Audio Video Workshop
650-369-4366
mail@av-workshop.com
703 Woodside Road, #8
Redwood City, CA 94061