12,000 Photos Scanned / Preserved to Digital
Recent Customer's Family Photo Archive Digitally Preserved and Restored
AV Workshop recently scanned 12,000 photos for a customer. Every photo was cleaned by hand with a microfiber cloth, scanned at 300 dpi, enhanced in Photoshop, and organized by date.
Our Photo Scanning Process
1) Cleaning and Prep
Every photo is cleaned with a microfiber cloth to remove dust and debris.
2) Professional Photo Scanners
AV Workshop uses professional picture scanners. Unlike most other shops who use document scanners, we use high grade professional photo scanners from Kodak and Fujitsu. These scanners utilize a CCD sensor, as opposed to CMOS, which result in higher quality and less noise.
3) Image Enhancement
With our enhance service, every image is color corrected with brightness and contrast improvement. Furthermore, we perform picture orientation and image leveling so your pictures are straight and sharp.
4) Organization / Delivery
We scan your photos in order by date where possible (front to back, top to bottom, left to right). We create a sub-folder system based on the sections you provide. For example, every box, envelope, or bin will be a unique folder on the delivered USB Flash Drive labeled accordingly.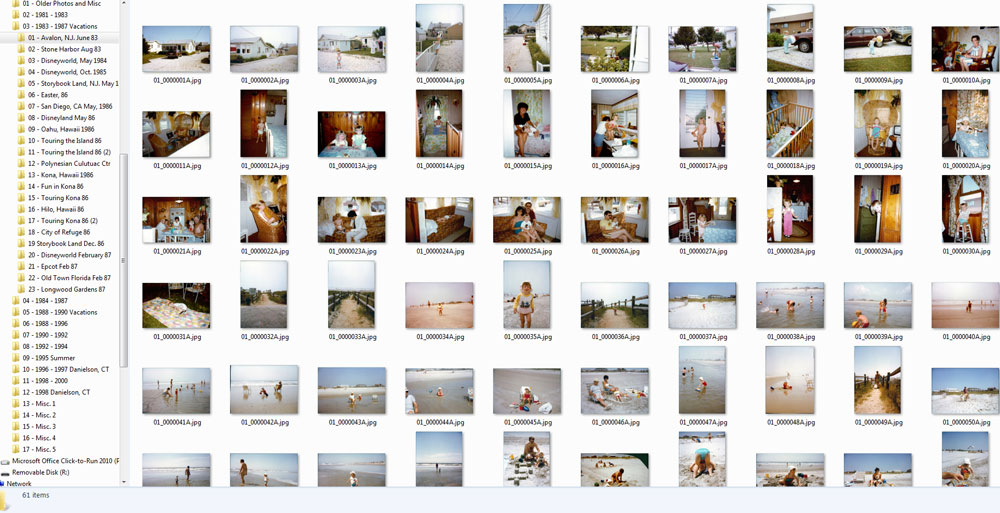 Every photo was enhanced in Photoshop to improve color and exposure. Every section and box was labeled in order by date / provided info and put on a USB Flash Drive. This USB Flash Drive can be plugged into any computer (MAC / PC) or Smart TV. As a result, the customer's precious family photo archive is now preserved and accessible for generations to come!
Do you have Family Photos you would like scanned and preserved?
Check out our Photo Scanning Service page for options and pricing. We also offer Slide Scanning files as well.
Audio Video Workshop
650-369-4366
mail@av-workshop.com
703 Woodside Road, #8
Redwood City, CA 94061