Convert DVD to mp4 Files
We Convert Mini DVD and DVD to HD mp4 Digital Files (h.264)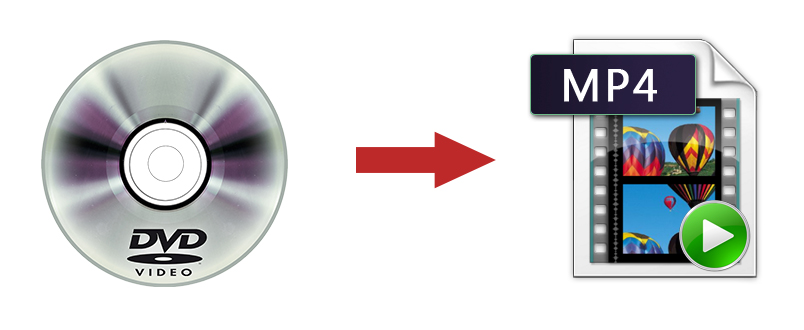 Audio Video Workshop is happy to announce its new DVD to mp4 Digital File conversion service! As technology is rapidly advancing and DVD players are becoming increasingly obsolete, it's important to preserve your memories in a long-lasting and easily accessible format. Not only are DVD Players disappearing from shelves, but DVD Drives are also being removed from laptops. This decline in DVD availability is due to the rise of content viewing on devices such as Smart TVs and laptops – which contain USB ports for Digital Files. Luckily, AV Workshop now has a service for those who no longer have DVD players but want to be able to watch, preserve, and share their home movies!
Audio Video Workshop can save your irreplaceable home movies by transferring your Mini DVDs and DVDs to timeless mp4 Files! Converting DVDs to mp4 Files has many advantages including HD quality (720 60p), smaller file size, and easy compatibility. In other words, mp4 Digital Files can be played and edited on both Windows and MAC computers. These files are also compatible with most editing software including Windows Movie Maker, iMovie, Final Cut Pro, Adobe Premiere Pro, Sony Vegas, etc. In addition, mp4 Files are also the optimal digital file format for uploading to video sharing platforms such as Facebook, Youtube, and Vimeo.
Use the Shopping Cart below to Get an Estimate or Place an Order
DVD to mp4 File
 

$39 per disc
– 1 DVD (up to 2Hrs) transferred to mp4
– Watch anywhere (Smart TV via USB, MAC, Windows)
– Editable on any Computer
– HD upres 720 60p Now Available!
Buy 10-24 at $37.05 each
Buy 25-49 at $35.10 each
Buy 50-99 at $33.15 each
Buy 100 or more at $31.20 each
Mp4 Advantages over DVDs
Digital Mp4 files have many advantages over DVDs. Especially the mp4s that AV Workshop makes.
Mp4 files can be played on any computer (MAC or PC).
Mp4 files will play on Smart TVs from a USB device or network.
Mp4 files allow for better quality than DVDs when encoded properly from the source
Mp4 files created by AV, can be edited on any computer.
Mp4 files are YouTube, Facebook, Instagram and web friendly.
Since mp4 files are a file and not a tape or disc, they will not degrade over time and are not reliant on a disposable player.
Mp4 files be shared with family members easily via USB devices, Dropbox, Google Drive, etc…
MP4 files can be uploaded to a FREE (private) Youtube channel where you decide who can view them.
HOW IT WORKS:
You can Walk-in to our Store or Order Online
If Ordering Online – Enter the amount of DVDs you have
Choose Resolution (Original or Recommended HD Upres which looks Amazing)
Select if you need a Drive or will be providing your own
Add to Cart / Check out
Ship your DVDs to AV Workshop
We will number each disc and digitize them into files
The files will be named DVD 01, DVD 02, etc…
We inform you that your project is ready or ship you your new Digital Files on a USB Flash Drive or Hard Drive, and original DVDs
You plug the drive into your computer and enjoy your videos all over again!
These files can easily be edited on a MAC or PC with iMovie, Windows Movie Maker, Adobe Premeire, etc…
Let us transfer your DVD / Mini DVD Collection to an easy-to-use mp4 File Today!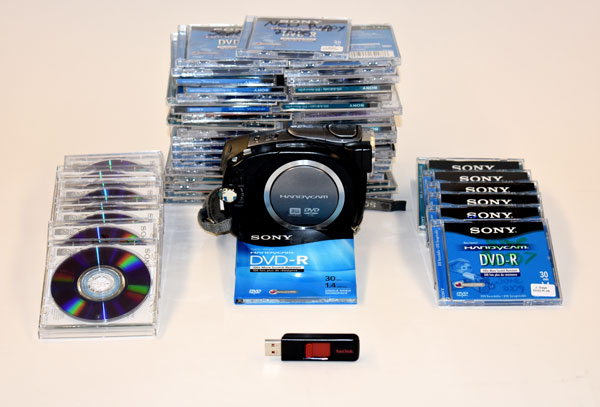 FAQ:
Should I order the HD 720 60p Upres? Yes, by having us upres your DVD to HD 1280×720 60p, your video will look better on our modern TV and computer screens. Having us create a 720 60p upres results in smooth motion and eliminates jagged edges. Furthermore, HD 720 60p is a standard resolution so you will be able to edit, play and share!
Do you convert Hollywood / Commercial TV shows and movies from DVD to mp4? AV Workshop typically offers conversion services for archives and home movies. We do not currently convert TV Shows or Movies from DVD to mp4.
I also have the original video tapes that the DVDs were made from. Should we transfer those instead? Yes! It is always best to start at the source. However, if a tape has degraded significantly since the DVDs were made, it might be better to use the DVD. AV can always figure that out for you, but most of the time, it's better to use the original tape.
Will I be able to Edit these mp4 files on a MAC or PC? Yes, you can edit these files on just about any video editing application such as iMovie, Final Cut, Adobe Premiere, Movie Maker, etc…
Can I upload these mp4 Files to Youtube, Facebook, Vimeo, etc…? Absolutely! MP4 files are perfect for sharing online as they have become the most popular / compatible file for sites such as Instagram, Facebook, Youtube, etc… Most of these video sharing sites require mp4 files.
Can I watch these files on my TV? Yes these mp4 files will playback on your TV from the Flash drive or Hard Drive as long as the drive is formatted NTFS (not HFS+)
Do you supply the Hard Drive or me? We can use your external hard drive as long as there is enough room and it an external USB hard drive formatted NTFS (Windows)or HFS+ (MAC). We cannot put these large files on a drive that is formatted FAT32. Also, we can sell you an external hard drive. We typically stock a variety of Flash drives and external Hard Drives.
How many DVDs fit onto a Flash Drive? Each DVD is encoded to mp4 using the h.264 codec at approx 5mb/s = 3 gigs per hour. Thus, 10 2hr DVDs = 60 gigs and could fit onto a 64g Flash Drive or 10 1hr DVDs = 30gigs and could fit onto a 32g Flash Drive.
How much space do I need on my flash drive or external hard drive for my videos? For mp4, 1 hour equates to approx. 3 GB and 2 hours is roughly 6 GB. Please be conscious of the amount of space you have on your hard drive.
How do I use a Flash Drive to view my files?
We have a step by step guide here.
AV Workshop is conveniently located on Woodside Rd. in Redwood City of the San Francisco Bay Area
We accept walk-ins as well as shipments. All online orders over $200 qualify for FREE round trip shipping! To learn more Click Here.
You can get an Estimate or Order online by clicking on any service page above.
Note: If you prefer to speak with someone in person, call us during store hours at 650-369-4366
New Store Hours:
Tue. thru Fri. 11am - 6pm
Sat. 10am - 1pm