Film Transfer Services – San Pablo, CA – 8mm 16mm

We Scan 8mm, Super 8 and 16mm Film in HD – San Pablo, CA

AV Workshop now offers full Frame-by-Frame High Definition Film Scanning. We can convert 8mm film to Digital, Super8 to DVD and 16mm film to DVD, Bluray or an HD digital file for editing. Don't trust smaller camera shops or big-box stores like Walmart and Costco as they send the work out to another vendor. Take them to a small business that specializes in frame by frame HD Film Transfer. Here at AV Workshop, we service San Pablo and perform all film transfers in house right here in our San Francisco Bay Area location. We have the latest HD Film Transfer equipment and offer color correction as well.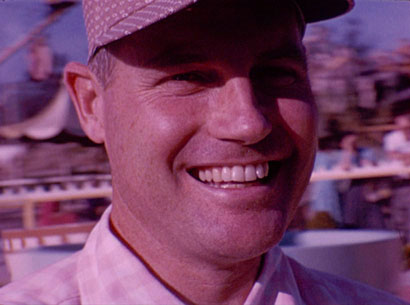 Standard HD Film Transfer

Starting at

$19

per reel

Today Only $15.20

Film Cleaned & Repaired

Films Cleaned, Repaired w New splices & Leader

Frame-by-Frame HD Film Scanning

HD Film Scanning – Progressive (non-interlaced)

HD 1920 x 1080p 16x9 Wide Screen

Enlarged Gate Full Frame Capture 16x9 Wide Screen

Bright LED Light Source

Super bright and Cool LED Light Source – Enhanced Clarity – No Hot Spot

Avail. on Bluray, HD Digital File or DVD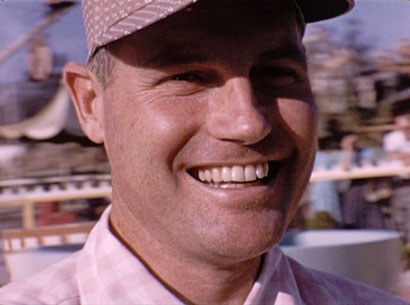 Enhanced HD Film Transfer

Starting at

$24

per reel

Today Only $19.20

Film Cleaned & Repaired

Films Cleaned, Repaired w New splices & Leader

Frame-by-Frame HD Film Scanning

HD Film Scanning – Progressive (non-interlaced)

HD 1920 x 1080p 16x9 Wide Screen

Enlarged Gate Full Frame Capture 16x9 Wide Screen

Bright LED Light Source

Super bright and Cool LED Light Source – Enhanced Clarity – No Hot Spot

Avail. on Bluray, HD Digital File or DVD

Color Correction (Scene by Scene)

Scene by Scene Color Correction in Post Production

Brightness Improvement Scene by Scene

Scene by Scene Brightness & Contrast Improvement in Post Production
Standard vs Enhanced Film Transfer – San Pablo
HD Film Transfer Pricing - San Pablo
Standard (per reel)

Enhanced (per reel)

3"

$19
$24
5"
$76

$96

6"

$114
$144
7"
$152

$192

Larger Reels are charged at .38 (standard) or .48 (enhanced) per foot
Output Options (not included in transfer)
DVD master

$35 (up to 2hrs)
additional DVD copies

$10 each

HD

HD Bluray Master
$75 (up to 2hrs)

additional Bluray copies

$25 each

HD File mp4 (PC or MAC)

$75 (up to 2hr)

sound

.10 per foot
titles

$7 each

Min. fee

$49
HD Film Transfer Samples by AV Workshop – San Pablo
AV Workshop Vs. Costco (Yes Video) Film Transfer – San Pablo
Trying to Organize your films? Need Help?
Let us Create a Reference DVD so you can View and Organize your Family Films (Risk-Free) Today!
Many of our clients are overwhelmed by having their 8mm, 16mm or Super 8 films transferred because they're unsure what's on them and / or do not know what order they should go in. Customers always ask us about using, renting, or even buying a film viewer or projector to see their films before they have them transferred.
AV Workshop has an easier digital solution. We offer the unique option to view and organize your family's precious memories with a Reference DVD where each reel is a unique chapter on the disc. To learn more about this process Click Here.
Our film transfer process continued:
Frame by frame film scanning means your film transfer will be 100% flicker free, crystal clear and razor sharp from edge to edge. Our film scanners use a sprocket less drive to assure there will be no film damage to your priceless memories.
In addition to frame-by-frame film scanning, our Enhanced film transfer includes scene by scene color correction as well as brightness / contrast improvement. Since almost all film will shift in color over time, your home movies will benefit from color-correction.
A technician will analyze your film (which is now digital) and balance the colors scene by scene. For example, if you had an outdoor scene that ended where an indoor scene began, we would color-correct them independently. Also, we can enhance the clarity of your film by adjusting the brightness and contrast to improve exposure problems where the film may be over exposed or under exposed; as a result, your home movies will look better than ever and be there for generations to come!
FREE Additional Benefits
Free cleaning and lubrication
Free editing of unexposed sections
Free film repair / Free splicing
Free titles (1 per 400 feet)
Free film leader (if needed)
Free background music of your choice
Reel

Feet

8mm

Super 8

16mm

Approx  RunTime

3″

50ft

4 min

3 min

2 min

5″

200ft

15 min

13 min

8 min

6″

300ft

22 min

20 min

11 min

7″

400ft

30 min

27 min

15 min

8″

600ft

45 min

40 min

23 min

10″

800ft

60 min

53 min

30 min

12″

1200ft

1:30:00

1:20:00

45 min

14″

1400ft

1:45:00

1:30:00

57 min
Film Transfer FAQ
How many feet of film can fit on a DVD? We can fit up to 1600′ of film on to 1 DVD or Bluray which is approx 2 hours.
Am I charged for blank films? If a reel is black, we can identify that before we clean and prepare it for transfer. Thus, that reel will not be transferred and you will not be charged.
I do not know what's on my films. Do you rent film projectors or film viewers? No sorry we do not rent equipment nor do we recommend watching your films on projectors or views as they may burn or wear out the sprocket holes since most film is brittle now. However, if you know you want the film transferred but just don't know the order they go in. AV Workshop can prebuild a DVD where each film reel is its own unique chapter (reference DVD) for you to preview and take notes. Once you know the correct order, we will then rebuild the DVD, Bluray, etc… The extra cost for the reference DVD service is $100 for up to 2hrs of film. Please take a look at the page linked here for more details.
There are a lot of reels, can you show them to me so I know which ones I want to have transferred? No sorry, we do not run anything through our HD film scanners that hasn't been thoroughly cleaned, prepped, and lubricated. Most films need to have leaders re-spliced and other splices repaired. As a result, we perform a lot of hands-on physical work to your films to ensure they will look their best when transferred.
Do you transfer sound film? Yes we do. If your Super 8 film has a sound stripe on it, we will transfer it with your film. We also transfer 16mm sound film. Sound film is very rare and we take extra care that we get the best transfer of your sound film as possible. To transfer sound, we charge an extra .10 per foot. After your sound film is transferred, we make sure it is in sync with your film and we perform level optimization and noise reduction to it.
Do I get my films back when you are done converting them to digital? Yes, your film will be cleaned, repaired, lubricated and given back to you with your DVD, Bluray or HD video file.
San Pablo, CA Info:
San Pablo is a city in Contra Costa County, California, United States. The city of Richmond surrounds nearly the whole city. The area in which today's San Pablo is situated was originally occupied by the Cuchiyun band of the Ohlone indigenous people. The area was claimed for the king of Spain in the late 18th century and was granted for grazing purposes to the Mission Dolores located in today's San Francisco. Upon Mexico's independence from Spain, church properties were secularized and in 1823, the area became part of a large grant to an ex-soldier stationed at the San Francisco Presidio, Francisco María Castro. The grant was given the name Rancho San Pablo, thus originating the name for today's city as well as for one of the East Bay's oldest principal roads, today's San Pablo Avenue. There are several communities to the north of the City and separated from the City, but which have San Pablo, California mailing addresses. These include the census areas of Tara Hills, Bayview, and Montalvin.