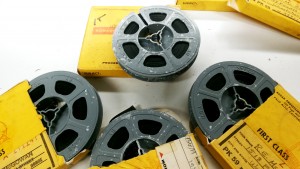 Don't Let Moldy Film Ruin Your 8mm, 16mm and Super 8 Film Collection
Have your Home Movies properly cleaned and Transferred in HD to Bluray or digital files before it's too late!
Here at Audio Video Workshop, we see many old film collections (8mm, Super 8 & 16mm) come in that have mold and mildew on them. Mold can grow on your home movies when stored in hot, humid, or moist environments.  Thus, your parents attic is probably not the best spot for them… AV Workshop recommends that you have your Super 8 film collection cleaned properly and digitized (digitalized) as soon as possible.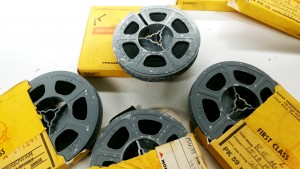 In the event that the mold spores can not be removed, you may see them appear as snowflakes in the image.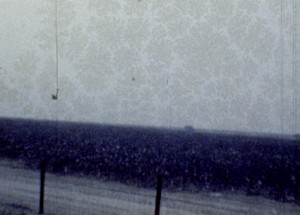 Furthermore, if your moldy old home movies / films are not rescued and continue to be stored in hot humid conditions, they may warp and curl; thus, leaving them nontransferable or even playable. This type of damage can also arise from vinegar syndrome.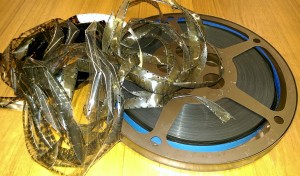 Here at AV Workshop we clean your 8mm films with an anti-static solvent which allows us to remove most if not all of the mold and prevent any further damage to your movies.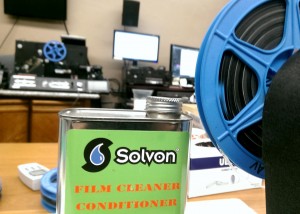 Once your films have been cleaned, repaired, prepped and reconditioned, we scan your film frame-by-frame in High Definition and return your analog film to you in new (mold-free) storage boxes. Thus your films will look as good as they possibly can and be available for future generations to come!
Audio Video Workshop is located in Redwood city of the San Francisco Bay Area
650-369-4366
https://av-workshop.com/film-to-dvd.htm