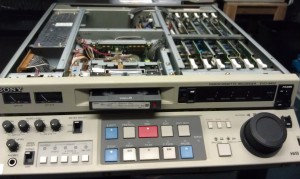 Video Enhancement – We Enhance Video to DVD – Bay Area
Have you Checked your Videos Lately?
Unlike film, videotape does not last that long. Most videotapes from the 1980's and 1990's are showing their age. Videotape can start to fail in as little as 10 years. since videotape is magnetic and rubs on the heads of a VCR or camera, it inevitably will wear out. Thus, the memories you have stored on VHS tape and camcorder tapes such as Hi8, VHS-C, miniDV, Video 8, 8mm, and Digital 8 are rapidly fading away… In addition, tapes that are exposed to elements of weather such as heat, humidity, and moisture can develop another set of problems such as mold and mildew.
What can you do to restore these precious home videos before it's too late? Enter Audio Video Workshop in Redwood City of the San Francisco Bay Area, AV Workshop has developed a unique video transfer process that enables them to stabilize and enhance videotape to DVD and digital files such as Quicktime, AVI, and mp4 for editing on the MAC or a Windows computer.
AV Workshop's video to DVD transfer process starts with the right deck. We use professional decks (not cameras) that are serviced on a regular basis to ensure the best possible alignment of tape to head. Furthermore, with our Silver and Gold DVD transfers as well as our video to hard drive transfer process, we filter the video signal though S-Video cables and a time base corrector (TBC). By using S-video lines, your video signal is instantly clean, for S-Video cables separate color from light (chrominance / luminance). Over time, most videos become jittery and wave like a flag. Other signs of age are video dropout where you see horizontal blemishes frequently appearing on screen. By transferring your video through a TBC, we are able to stabilize the video and reduce the dropout.
Pro Hi8, Video 8 tape deck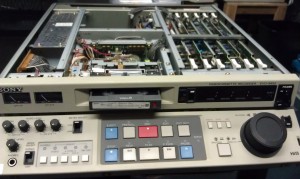 Once you video is digitized, we remove the annoying fluttering lines at the bottom of the screen. On old 4×3 interlaced tube TVs you would never see these as those TVs would crop out approx 5% of the picture. However, new HDTVs show you almost everything. In addition, AV Workshop enhances the audio on your tapes. We ensure you get both channels and we optimize the levels by bringing up the volume and down the hiss and hum with noise reduction. Thus your audio and video will look and sound as good as possible.
We offer this video enhancement service on our Silver and Gold DVD transfer as well as our Video to Hard Drive service where we create AVI and Quicktime files for editing on the MAC and PC. So don't let your memories fade away any longer…Bring them into Audio Video Workshop and back to Life Today!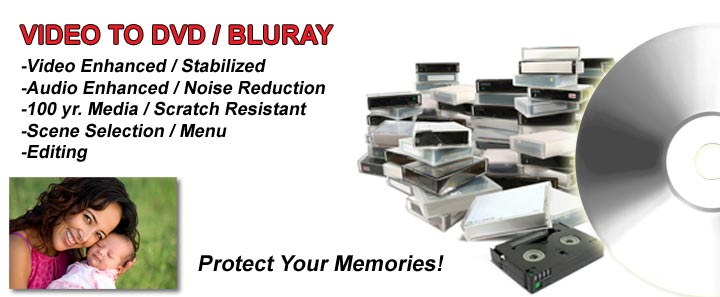 Audio Video Workshop
650-369-4366
https://av-workshop.com/video-to-dvd-transfer/