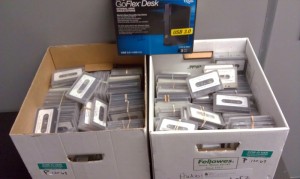 AV Workshop Restores & Digitizes interviews of Holocaust Survivors
Recently, Audio Video Workshop was given the task of enhancing and digitizing over 300 audio cassettes to CDs as well as create uncompressed digital files on a hard drive.
These audio recordings were interviews of WWII Holocaust victims / survivors. AV Workshop was honored to perform the work. Each audio tape was digitized and enhanced with level optimization and hiss and hum removal. To future-proof these historical stories, AV Workshop output them to digital wave files on an external hard drive by name and date as well as audio CDs.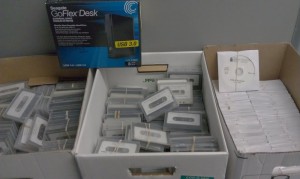 Audio Video Workshop can digitize just about any audio format including reel to reel audio tape, audio cassette, vinyl records, micro cassette, and more…
Audio Video Workshop
650-369-4366