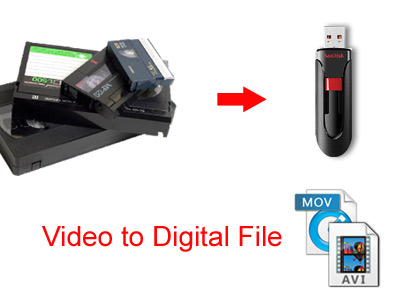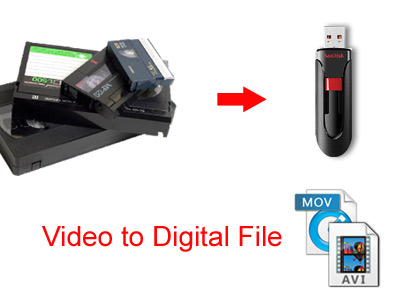 A one-time price of
$39.00
will be added to your order.
How it Works
Description
How To Prepare Media
HOW IT WORKS:
Enter the amount of tapes you have
Select whether you have a MAC or PC
Select if you need a Drive or will be providing your own
Decide if you want to add playable DVDs to your order (1/2 price $15 each)
Add to Cart / Check out
Ship your tapes to AV Workshop
We will number each tape and digitize them into files
The files will be named Tape 01, Tape 02, etc…
We ship you your New Digital Files on a USB Flash Drive or Hard Drive, and original tapes
You plug the drive into your computer and enjoy your videos all over again!
These files can easily be edited on a MAC or PC with iMovie, Windows Movie Maker, Adobe Premiere, etc…
*If ordering DVDs as well, please attach a sticky note to each tape for label info or just include a note – label info: same as tape
*Please Note:
Due to the labor required to play and check tapes for content, there will be a flat fee of $10 for tapes that are blank. T.V. recordings will be transferred up to 2 hours max and charged as normal.
You can always Call or Email us with any Questions
650-369-4366
audiovideoworkshop@gmail.com