Video to DVD
VHS,

Betamax

, Mini DV, Hi8, & 

VHS-C

 to DVD

Your videotapes will never look the same again! Studies have shown that VHS and video tape quality starts to degrade rapidly after 10 years even under ideal conditions. Furthermore, quality is lost each and every time your video tape is played. This may result in video dropout, loss of color, or even worse Sticky Tape Syndrome. This may go unnoticed until it is too late. Don't let this happen to you, Let us Protect your Precious Memories by converting your videos and VHS to DVD! DVD's can be played over and over without any loss of audio or video quality. However, they can be scratched or broken which is why we recommend ordering a backup DVD copy.
Use the Shopping Cart below to Get an Estimate or Place an Order
Video to DVD
$25 per tape
Video to DVD Transfer $25 (per tape)
– 1 Tape (up to 2Hrs) transferred to DVD
– Autoplay DVD
– Title of video printed directly on disc
– Packaged in a C-shell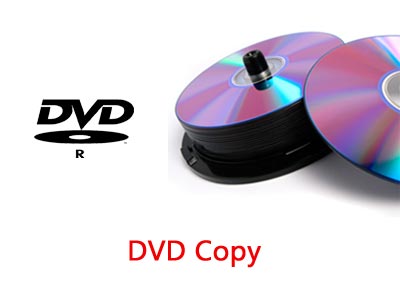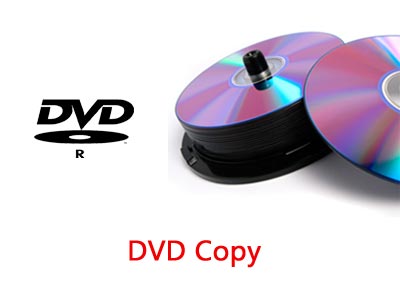 A one-time price of
$10.00
will be added to your order.
Description
Customer Reviews (0)
DVD Copy - $10 each (Quantity Discounts)
Archival Grade 100 Yr DVD media
Title Printed Directly on Disc
Packaged in C-Shell
There are no reviews yet, submit yours in the box provided.
Submitting Your Review, Please Wait
Your Review Has Been Submitted Successfully
Add a review for Add DVD Copies
You must include a title, rating, and message in your review.
Your Review Title
Your Rating
Your Review





HOW IT WORKS:
Enter the amount of tapes you have
Add to Cart
Add DVD Copies if needed (found on bottom of this page)
Check out
Please attach sticky note to each tape w Label Info for DVD (or indicate – Same as Tape)
Ship your tapes to AV Workshop, 703 Woodside Rd. #8, Redwood City, CA 94061
(Online orders over $175 qualify for FREE round trip shipping!) To learn more Click Here.
We Convert your Tapes to DVDs
We ship you back your tapes and the DVDs
You play your DVDs and enjoy those precious moments all over again!
Our Location
Ship your media to AV Workshop, 703 Woodside Rd. #8, Redwood City, CA 94061
AV Workshop is located in Redwood City, CA of the San Francisco Bay Area.
Online orders over $175 qualify for FREE round trip shipping! To learn more Click Here.
You can get an Estimate or Order online above.
Note: If you prefer to speak with someone in person, call us at (855) 885-3456
Let us consolidate your VHS and camcorder video tapes to DVD Today!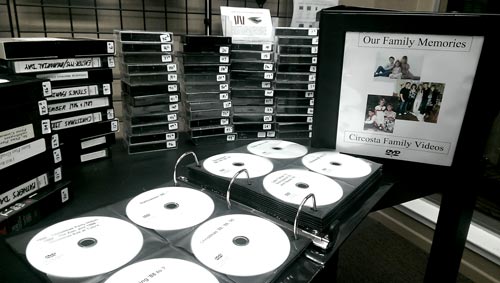 TECH TALK:
Can I Edit from a DVD?
Most people think that since a DVD is digital, they will be able to edit their footage directly off the DVD from within a video editing application like iMovie or Adobe Premiere. While this may be possible with certain DVD ripping utilities, we strongly advise against it. The reason is that video on DVD is compressed to begin with; therefore, if you edit already compressed footage and then author a new DVD from the already compressed footage you will end up with a highly re-compressed image that will be noticeably different than your original video tape. The end result will be a pixelated de-saturated soft image.
Moreover, DVDs are closed discs that contain .vob files inside a video TS folder. They are not a single file that you can work with. If you simply drag the files off the disc (like most other companies recommend), you will have audio gaps where the clips line up and the audio might even become out of sync the further you get down the timeline within your video editor.
Thus, we recommend that you have us create uncompressed digital computer files such as quick times and AVI files.  By using quicktimes and AVI files, you could edit and re-export the footage to as many AVI or quicktime files as you want without any loss of quality. Quicktimes and AVI files are not only higher in quality; they are the most compatible file type to work with in your editing application. Meaning, you will be able to work with the video in real-time without having to transcode the video beforehand.
FAQ:
How many tapes fit on 1 DVD? We can compile multiple tapes onto 1 DVD at no extra charge. However, while we can fit up to 2hrs of video in good quality on 1 DVD, 1 hour of video on 1 DVD results in higher quality as the bitrate is 8mbps. In order to fit a 2hr tape onto a DVD we have to reduce the bitrate (quality) to 4mbps. Therefore, while it may be more convenient to have multiple tapes on a single DVD the quality will suffer over 1 hour. As a result, we recommend keeping your tape to DVD conversions separate – 1 tape per disc to allow for the maximum quality possible.
Do you charge per tape? Yes we charge per tape as long as the tape is under 2hrs.
What if my tape is over 2hrs? If your tape is over 2hrs we will have to transfer it to a second DVD which you will be charged for. It is rare that tapes run over 2hrs.
What if my tapes are short? Is it the same price? We charge per tape up to 2hrs (per tape). Therefore, if you brought in 2 tapes 1st tape 5min and 2nd tape 2hrs, they would be the same price for each tape.
What if my tape is empty? We do not charge you if your tape is blank.
What type of media do you use? We use the highest grade DVD-R stock from Taiyo Yuden and Verbatim. This is the very best media available and is the most costly. On our silver and gold video to DVD transfer, we use the Taiyo Uden watershield DVDs which are rated at 100years data integrity and are water and scratch resistent.
Can I edit my DVD? While it may be possible to rip the .vob files from the DVD and edit them, we strongly advise against it because DVDs are compressed and the workflow of editing video from DVDs is less than ideal. If you would like to edit your videos, we recommend having us transfer your video tapes to AVI or QuickTime which has a similar pricing structure. For more info on Editing from a DVD con't reading…

My tape is broken, can you repair video tape? Yes we can. Video tape repair costs an extra $15 and requires a transfer to DVD.. We do not just repair video tape, for the repair is only to get the tape in a state where it can be digitized.
Can you convert a PAL videotape?
Yes we can. PAL conversion to NTSC (the american TV standard) costs an extra $10.
Can I copy the DVD? Yes, we do not put any copy protection on your video. However, we cannot guarantee that you will be able to copy a DVD as there are many variables involved when duplicating a DVD and making it compatible with DVD players and computers. Thus, we offer DVD copies at just $10 each.
Do I get my tapes back after they are transferred to DVD? Absolutely, your videos are given back to you along with the DVDs.